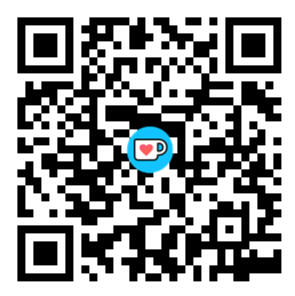 Hello
Since her last visit with Nathaniel ended with a tense cliffhanger between herself and the closest cousin she had to a brother, Madeline's new contact, Morganite, has been in the periphery as she continued with her now-part-time job while she awaits admission to university. Determined to get to the bottom of the people really behind Nathaniel's incarceration, Madeline realises that the wormhole is starting to become more of a web of networks, one she might be too miniscule to handle.

Unstable Directions: Chapter 2 dives deeper into this rabbit hole, or network of spider webs, depending on who's telling the story.

Get your copy, or RSVP for our Launch! (23 Oct 2021, 8PM (GMT+8), Gather Town)
Work
[What I've Done & How May I Help You?]

PORTFOLIO

Currently, I am working on a series of thrillers in various mediums (prose, comics, games, podcasts).

However, I have also worked in corporate, educational, creative non-fiction, and fiction publishing for the last decade. My focus has been on:

Content management and strategy
Idea facilitation and organisation
Organisational strategy
Process planning

...or anything that required the desired outcome of knowing where the organisation / individual was at present, and an organised map to get where they want to be.

Need more details? Here are my case studies.

If you're a creative individual or organisation in need of someone to make sense of the uncertainty ahead, or just want to work with me (fictional or otherwise) - Click on the Contact button below or drop me a note at joelyn@joelynalexandra.com.
---
ARTICLES

[Strategy & Stories]
[World-Building & Reviews]
About
Incredibly Short Bio
🗝 #LibraryofExchanges | WIPs: Red Dragons & Unstable Directions 2
✍🏼 #VoidDeckWriter: Strategies & Maps
🎲 Games / Collections / Energies
Other Short Bio
Joelyn Alexandra is an author and strategist who charts certainties in uncertain waters. She started The Library of Exchanges, a fictional universe of urban / thriller stories questioning the limits of using humanity to buy efficiency. When not mapping worlds or lore, she dives into RPGs, Puzzles, Alignment, and Breakfast.
---
For products / stories I'm selling, check out my Shop.
For services, check out my section on my Work.
To read more about The Library of Exchanges, world-building, and idea mapping / strategies, subscribe to my newsletter.
Contact
Fiction | World-Building | Strategy Mapping | Process Planning
Drop me an email or note for any enquiries about any products and/or services in the above-mentioned fields.
To say hi, enquire, or subscribe to my newsletter, please go ahead and click on the below-mentioned links.