THE DOORS OPEN...
The invitation was right, this is the correct address. So why does the lounge, where Jo asked to meet you, look this dark and empty?Instead, three folders sit on the console in front of you, each labelled clearly. Confused, you send Jo a text and she replies with only one word:"Choose."Would you...Head deeper into the lounge?
Remember that you're here to pick things up and turn to the shop?
Wave it all off : You're just here to drop a message?
THE LOUNGE ACTIVATES...
When you open the folder, a keycard stares back with the label - 'WHEN IN DOUBT, HEAD LEFT.' Swiping the card and wondering why Jo has not responded to any of your follow-up questions, you turn left and get greeted by a door with a card lock. The lock beeps and the door clicks open.You enter, and the ambient lights of the room activate - a hum of blue, purple, and orange illuminating the space to reveal a desk with a computer with two screens, a few frames on the wall behind the desk, and a row of cabinets at the side. Upon entering, you see a plaque with the following paragraph:
Joelyn (pen name: Joelyn Alexandra) is a writer and project manager looking to involve readers in the stories they experience. Her curious readers might just find something more beyond the page. Her stories have been published in Singapore and Malaysia, and reviews of immersive experiences can be found on ESCAPETHEROOMERS.com. When not creating immersive stories and experiences, she can be seen in front of a nonogram, in an escape room or puzzle hunt, or being a magpie around keys, coins, pins, and dice.
The right screen of her computer flashes three different images, cards that spell out three different labels -THE LIBRARY OF EXCHANGES
INTROVERTED ESCAPIST
VOID DECK WRITERAs you click on each image, it flips over and gives you more information.What will your next step be?Perhaps the curious will be rewarded beyond the page (or this section).
---
>> THE LIBRARY OF EXCHANGES << >> Creative Writing & Storytelling : Publications contained in the Cabinet at the corner of your eye with a lockbox >> Immersive Storytelling : A puzzle box lies in front of a cabinet door that looks slightly off>> INTROVERTED ESCAPIST << >> Escape Room / Puzzle Experiences : Reviews swipe automatically on this frame behind the desk >> STAY TUNED: Another line appears below the above-mentioned point, but the only instruction here is to watch this space.>> VOID DECK WRITER << >> Void Deck Writer : Articles and journalled lessons about sustainable creative practice and mindset populate the screen. Click and subscribe here in the mean time, if you want to find out more. >> Publication Management & Strategic Planning : A file automatically plays on the computer screen when you shake the mouse - it shows Jo's work in arts management and storytelling through publication (corporate), creative writing, and immersive experiences.
THERE IS A... GIFT SHOP HERE?
On the right side of the lounge sits a library of sorts and a lockbox tied to the cabinets. If you want to have a look at what these cabinets are holding, find out at my shop here (or scan the code).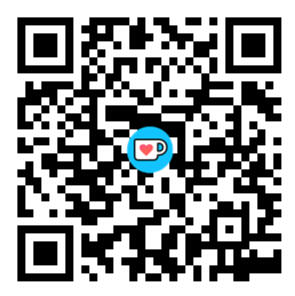 You see a book that says "The Library of Exchanges", you touch it and the shelf shifts, leading you down an unknown path.Curious? Bored? Put a pin on these to see what's coming next! The Newsletter on the side racks provides you on any coming updates.
---
DROP A MESSAGE...
Thank you for your message, feedback, or query - Leave your note in the form below and we will do our best to get back to you as needed.
You can stay tuned to what I do here:INSTAGRAM : New posts every Mon / Wed / Fri
BEEHIIV : Newsletter every first Fri of the Month
KO-FI : Support me on Ko-Fi!